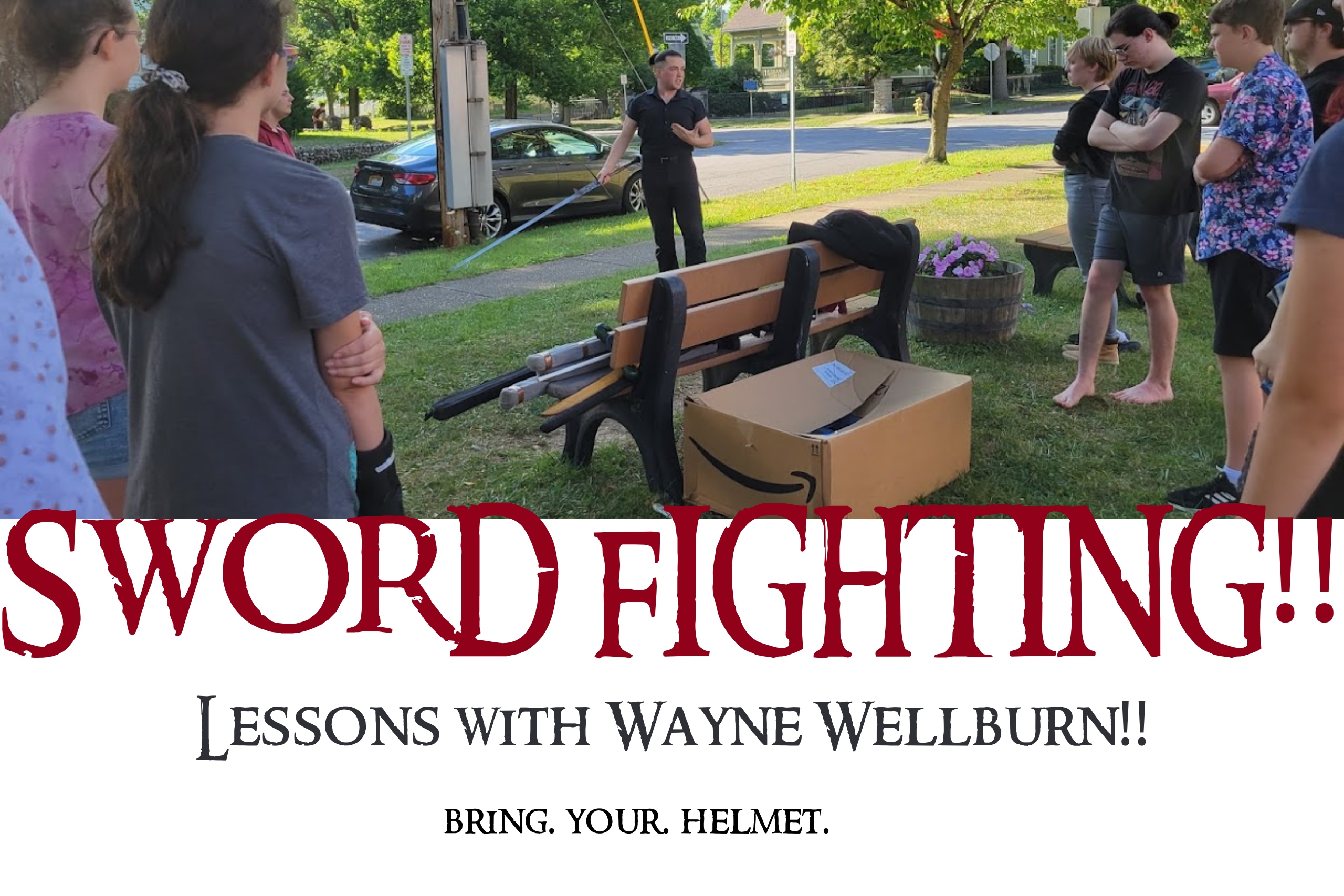 Sword Fighting Lessons with Wayne!!
Join sword expert Wayne Wellburn as he teaches us some more swordfighting basics. All you will need to bring is a good pair of shoes, appropriate athletic wear, and a helmet with a face shield if you have one. Wayne supplies
everything else, including the fun times!