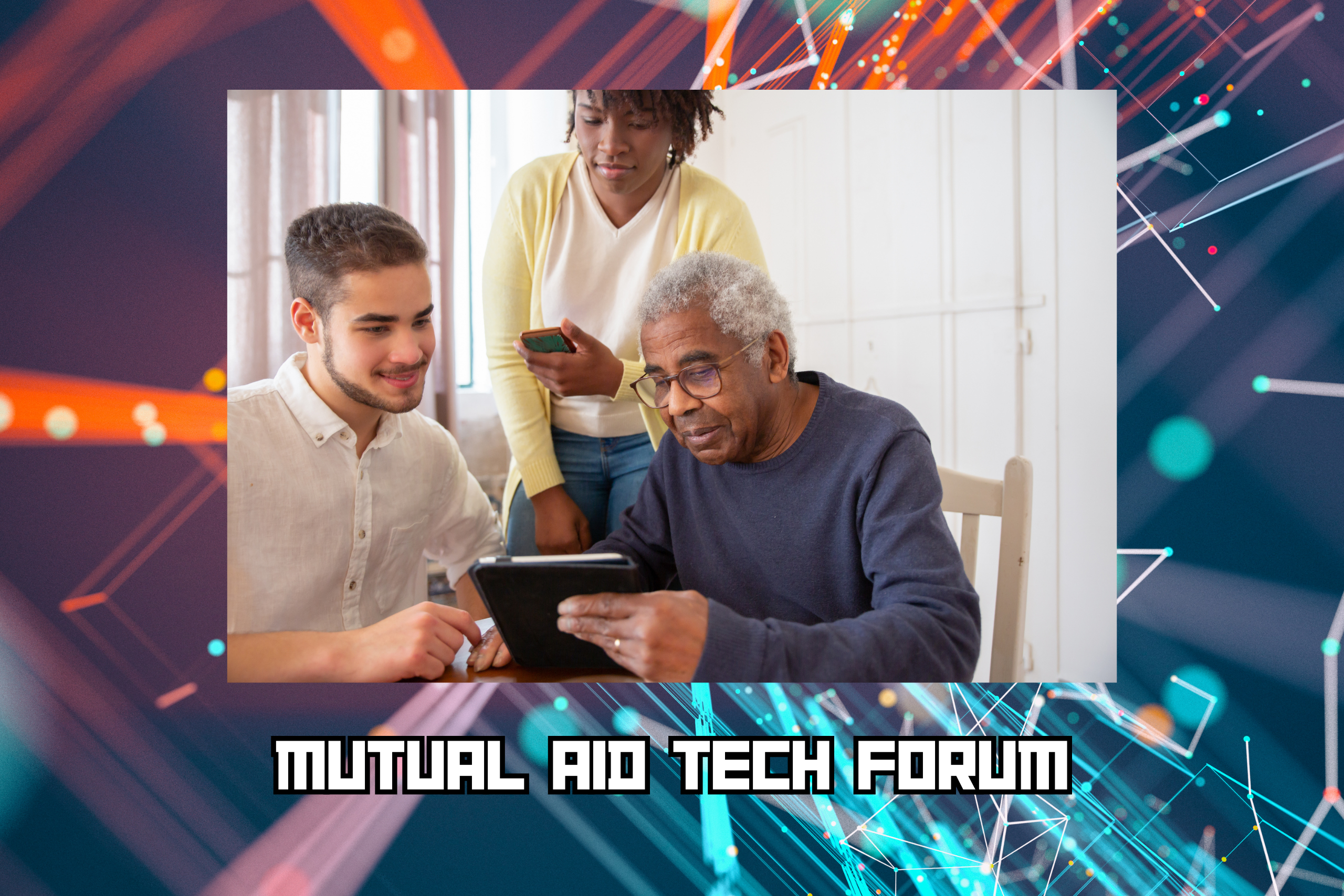 Mutual Aid Tech Forum
If you have answers, we have questions!
Currently the Mutual Aid Tech Forum is meeting the fourth Friday of every month from 3-5.  If you know something about technology and would like to help people who don't; or if you just want to talk about technology, please join us.  Some computers will be available for searching or demonstration, but feel free to bring your own.