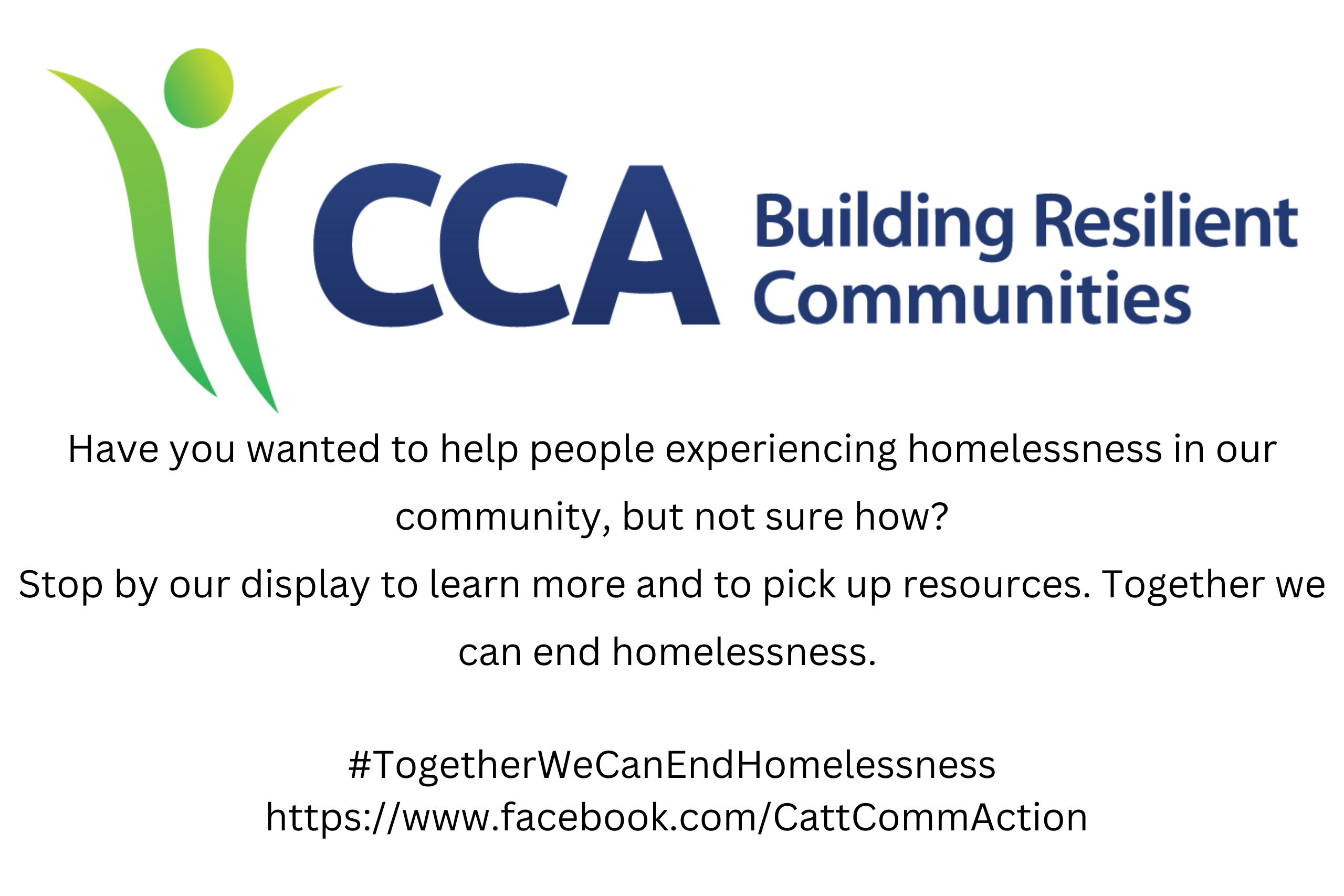 CCA – Homelessness Resources
November is Homeless Awareness Month. Have you wanted to help people experiencing homelessness in our community, but not sure how? Follow Connecting Communities in Action on Facebook through the month of November. Every day we will share a post with ideas on how you can. Also, stop by our display to learn more and to pick up resources. Together we can end homelessness.
We'll be in-library November 17th from 11am—1pm to answer questions.
#TogetherWeCanEndHomelessness
https://www.facebook.com/CattCommAction