The 2020 budget passed by 80% . Mike Kasperski was a write-in candidate and received the most write-in votes (28). Thank you to all who came out and voted!
Our Services

Search system library catalogs


Download titles to Libby app or web browser
Borrow with library card & PIN
No limit on number of magazines to checkout
Back issues available from June 2018 forward
Simultaneous use for titles, no holds
Borrow magazines for 7, 14, 21 days
Renews allowed within 3 days of title's expiration
Early returns allowed

Print from your smartphone, laptop, or tablet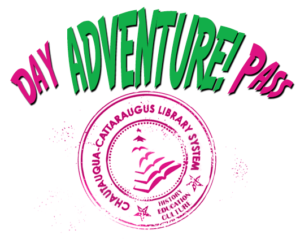 Looking for adventure?  Look no further than your local library!  Check out a Day Adventure Pass.
Then enjoy free or reduced price admission to one of our amazing cultural partners!
It's affordable. It's educational. It's fun for the whole family!