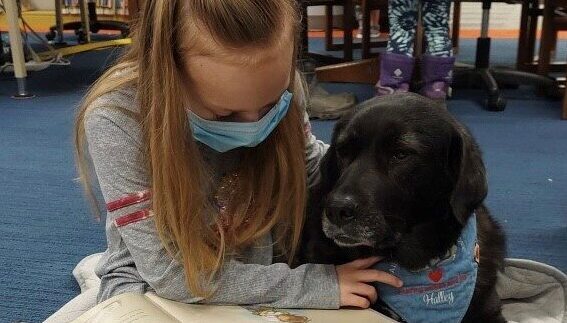 Waggy Tails Book Club
Practice reading with our favorite therapy dogs. These guys are great listeners and never judge! They make reading fun. Bring a book or choose one here. Explore the Investigation Stations and enjoy some "pupcorn" while you wait.
These are programs for bigger kids preschool and up. The fun doesn't stop when a child enters school!  It's only just beginning. There is a often a steady decline in parents reading to their child as a child gets older. The benefits of being read to are countless. These programs include great read aloud books as well as music, STEM and creative activities.