Guided Reading
Guided Reading Levels are more complex than Lexile Scores. They measure length of book, layout, plot, repetition, illustrations, vocabulary, characters, setting, content and theme.
How do I find Guided Reading Levels?
Lexile score
A Lexile score measures a book's difficulty level on a scale from low to high. A low Lexile score means a book will be easier to comprehend
How do I find Lexile scores?
Accelerated Reader
Accelerated Reader (AR) book lists are organized by readability level for books, using a formula similar to a Lexile score.
How do I find Accelerated Reader book lists?
Start by finding your school website, then look for AR book lists used by your school.
Use the AR book finder.
Links
Scholastic
Find links to books and learning activities, school help, child development information, kids' activities and news at Scholastic.
DayByDayNY
Use the DayByDayNY interactive calendar to develop a love for books and learning that will last a lifetime. The calendar uses multimedia to enhance books, songs, and family health and bring these components to life.
Guys Read
Guys Read is a web-based literacy probram for boys with a mission to help boys become self-motivates, lifelong readers.
Reading Rockets
Reading Rockets offers a wealth of reading strategies, lessons and activities designed to help young children learn how to read and to read better.
To ward off the learning loss that many children experience over the summer, Start with a Book offers parents…lots of engaging ideas for getting kids hooked on reading, exploring and learning all summer long–and beyond.
Kids Know It Network
Started in 1998 by a Salt Lake City educator, the Kids Know It Network strives to provide the highest quality educational activities, products, movies, music, games, articles, textbooks, learning programs, lesson plans, worksheets, and distribute them free of charge.
Reach Out and Read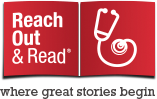 Promoting early literacy through cooperation with Pediatric Associates of Olean and Salamanca.
Early Literacy
You are your child's first and most important teacher! There are many things you can do with your child—starting at birth—to help him or her be ready to succeed in school.
Every Child Ready To Read. The updated and expanded 2nd edition of Every Child Ready To Read incorporates simple practices, based on research, to help parents and other caregivers develop early literacy skills in children from birth to age five.
ZERO TO THREE
ZERO TO THREE is a national, nonprofit organization that informs, trains and supports professionals, policymakers and parents in their efforts to improve the lives of infants and toddlers.
Center for Early Literacy Learning
The goal of the Center for Early Literacy Learning (CELL) is to promote the adoption and sustained use of evidence-based early literacy learning practices. This site has resources for early childhood intervention practitioners, parents, and other caregivers of children—birth to five years of age—with identified disabilities, developmental delays, and those at risk for poor outcomes.
Baby Sign Language
Baby Sign Language gives babies the signs they need to express their needs and wants before verbal language develops. Babies "sign" naturally when they wave, point and gesture. Baby Sign uses American Sign Language (ASL) signs to enhance this tendency and provide baby and caregiver with a common language. Babies who sign generally develop language skills at a more rapid rate than babies who do not.
Ready at Five
Ready at Five is a web site that provides Parent Tips, parent-child activities, school readiness resources and other important information.
Reading is Fundamental
Reading is Fundamental offers scores of activities for readers of every age group and every skill level. The activities provide solid learning opportunities through interaction with peers and siblings, and promote literacy through structured learning opportunities with parents.