Family Fun Day
Saturday, June 16th
1:30-3:30pm
There will be simple carnival games, prizes and light refreshments in the library parking lot on June 16th for kids and families.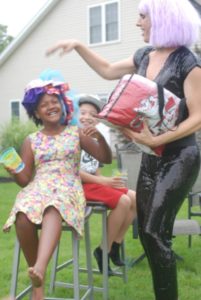 Drag Queen Kids' Party
Wednesday, June 20th
6:30pm
Join us for this entertaining and educational event. Drag Queen, "Flo Leeta" will read from picture books that talk about acceptance and diversity, lip sync age appropriate songs, allow the children to ask questions about drag, gender identity/expression, and the LGBTQIA community. Children will then have an opportunity to dress up in costumes and, with Flo Leeta's help perform a lip sync.